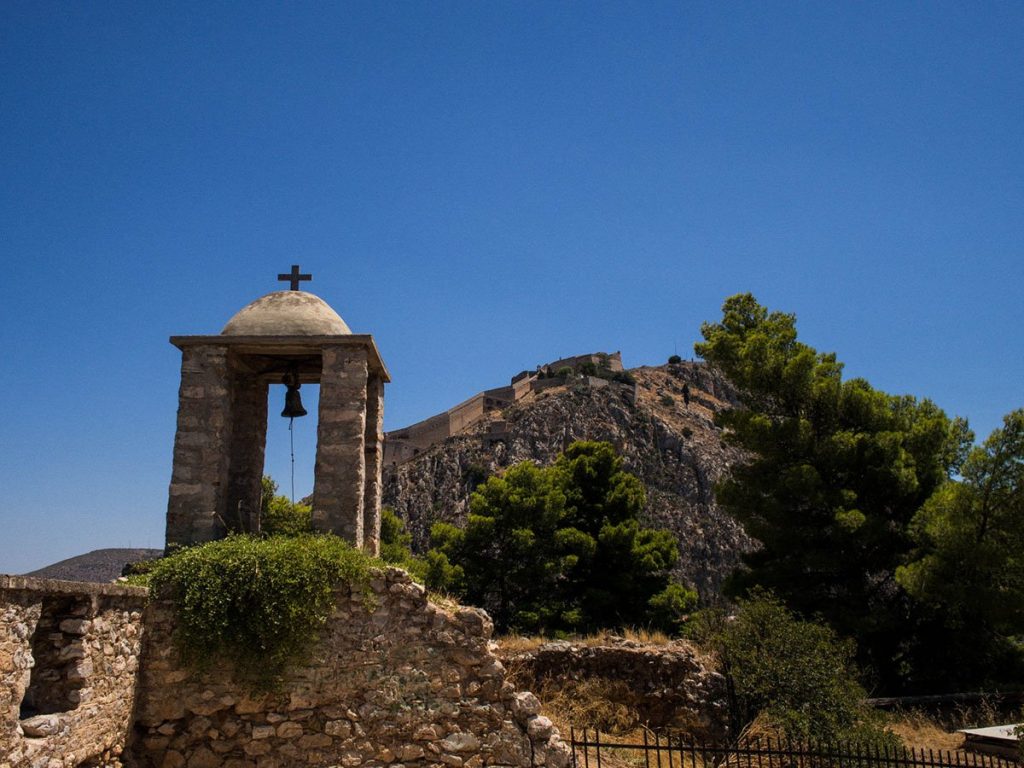 Museum of Worry Beads
Its owner committed more than 40 years to the project (the first and only museum of its kind in the world), collecting and learning everything there is to know about worry beads. About 700 different types of 'rosaries' – Muslim, Christian, Catholic, Hindu, Buddhist, Greek and Turkish are all represented in the collection.
Agios Georgios and a replica of Da Vinci's Last Supper
The metropolitan church of Agios Georgios is one of the oldest churches in Nafplio. The funerals of Palaiaon Patron Germanon, Dimitrios Ipsiliantis and Capodistrias all took place here and this is where Othon, the first king of Greece, was crowned. In the church's interior you'll see an incredible replica of Da Vinci's Last Supper, painted by one of his pupils.
The gate of Nafplio
The Pyli of Xiras constituted the only entrance to the lower town from land. Indeed, if you were on the outside when it closed, that's where you remained. Today, the outside of the gate has been restored to its original form.
Source: https://www.discovergreece.com